Maximize Productivity and Retention; Increase morale.
We help businesses learn to embrace a culture of safety.
Minimize lost time incidents and eliminate #bottomlineinjuries.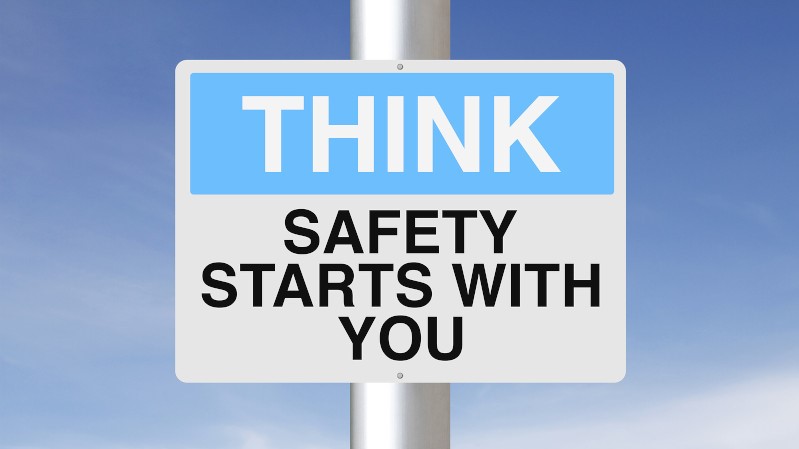 Safety, Straight-Up! Practical solutions for organizations of all sizes.
ASC believes every Employer should have access to safety consulting services and employee safety training, no matter their budget. That's why we've started our Straight-Up Safety campaign; to provide safety training and compliance solutions at reasonable prices that are sustainable for the lifetime of your company.
Straight-up Safety Consulting Fee: $69 per hour. (on-site or remote)
ASC always seeks approval for the number of hours to be spent remotely on each task prior to performing the work. No surprises & we never charge our Clients who have questions so call, text or email us, anytime. Peace of mind is free with ASC (hey, that rhymes)!
Your Safety & Health Plan- Still OSHA-Compliant?
Have your operations changed at all since you last updated your S&HP?
Are your employees trained to identify the potential hazards involved when operating or servicing a new piece of equipment?
Do you have several days' worth of office time to spend reviewing your current Plan?
ASC offers a comprehensive review of your current S&HP to identify & edit the outdated content, develop & include job hazard analysis' for new or changed operating procedures.
No need to subscribe to the OSHA newsletter to stay on top of it all! Your S&HP continues to be a live document that ASC updates whenever OSHA issues a rule change, implements a new standard or adds amendments to existing regulations. ASC can review your Safety and Health Plan remotely or with in-house staff for $69 bucks an hour, Straight-Up.
ASC's Gap Coverage Consulting- Stay compliant during organizational changes!
Is your organization in the process of hiring a full-time EH&S employee?
Do you still have safety chores that need tending-to in the meantime?
OSHA citations don't depend on whether or not your organization has the manpower to oversee Safety Compliance. ASC can cover the required weekly, monthly &/or quarterly safety tasks (routine and scheduled facility inspections, employee safety training, safety program administrative tasks, to name a few) so your company doesn't fall behind & risk non-compliance. No contract, no worries!
Straight-up Safety Training Fee : $99* per hour. No per person fee! No maximum class size! We come to you & document employee participation for your records. ASC wants to see your people trained to work safely every day so we'll work with your budget to get it done!
*(excludes 10-hour, 30-hour and HAZWOPER Courses)
Does your Workers' Comp Insurance carrier provide Safety Training or Consulting that's included in your premium? ASC may be able to identify additional strategies to help strengthen the culture that you've worked hard to establish. Never underestimate the value of a fresh set of eyes!
Initial consultations are FREE!
Applied Solutions Consulting (ASC) specializes in working with businesses to assess and decrease risk while building a culture of workplace safety throughout their organization.
A proactive approach to workplace safety is cost-effective – saving your company valuable time AND money while protecting your employees and assets.
Through management involvement, initial and refresher employee training, review of your Safety Program & Written Safety Plan for OSHA compliance, and on-site pre-OSHA site inspection audits, we provide your employees with the confidence and peace-of-mind that they're working in a safe environment. In addition, employers will be confident their bottom line is safe, too.
Employees feel safe and feel valued; increasing workplace performance, productivity and worker retention.
The Bottom Line:
Workplace injuries can have a serious effect on your bottom line. Increased Days Away/Restricted/Transferred (DART) case rate, more Lost Time Accidents or Fatalities result in increased Workers' Compensation claims, plus potential OSHA fines. All of these contribute to missed project deadlines and decreased employee morale. Studies show businesses that low morale negatively effects productivity, and results in increased employee turnover. The cumulative effects on your companies hard-earned reputation can have devastating consequences for even the most established and reputable companies.
We help your business avoid ALL that.
From all areas of the construction industry and building trades, to warehousing and distribution and manufacturing and production, Applied Solutions Consulting is uniquely positioned and experienced to work with your company to assure compliance. ASC also offers to help you stay organized with written safety plans, detailed record-keeping and maintenance of employee safety files.
We understand that in the construction industry and building trades, every single jobsite is different. Each has its own unique risks. ASC can work with your company to assess every environment in which your employees will be working to ensure safety and compliance from day one, as well performing on-site inspections to maintain safety standards throughout the project.
We specialize the in the development of customized and fully compliant Safety Programs, and Implementation assistance to meet the needs of your business.
We look forward to having the opportunity to work with your business.
Call us today at 802-881-3439 today for more information on OSHA Workplace Safety Services, Training, Compliance, Record-keeping and more!